VENUE MAPS
Just about every field in Kamloops is used for the KYSA Slurpee Cup.
Maps will be available at the KYSA office at check in. KYSA volunteers will also be on hand to help with directions.
The main venue that is used for the tournament is the McArthur Island Sports Complex in North Kamloops. There are eight full-size and four U11/12 small-sided pitches in the complex.
MCARTHUR ISLAND SPORTS COMPLEX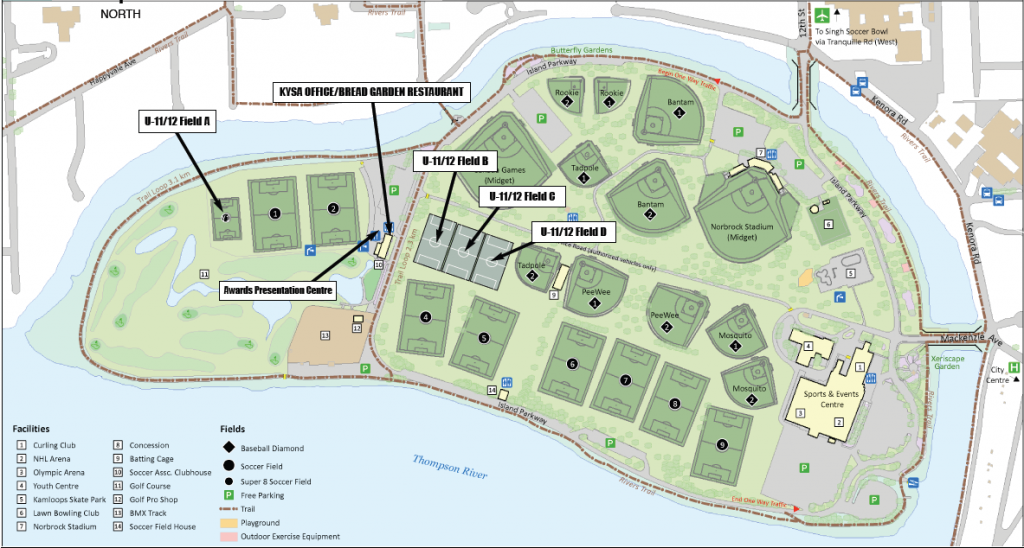 Click image for larger view
Click the links below to see venue in Google Maps